We are pleased to introduce our 2018 Student Steel Bridge Design Team!

Membership of our student group has increased significantly since last year and we are all very excited to have the opportunity to represent both our university as well as our thriving Canadian steel industry while competing abroad. As UMSB members we aim to relate our coursework to real-world applications through further exposure to the Canadian steel industry and the civil engineering industry as a whole.
Some information about each of our team leads can be found below!
---
Cole Friesen – Team Captain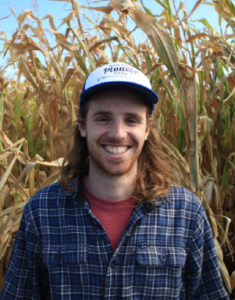 Cole Friesen is in his fourth year of Civil Engineering at the University of Manitoba. He is interested in structural design and project management. This is his third year on the U of M Steel Bridge Design Team. He joined to gain hands-on experience with construction and practical application of the design process.
Cole spent the past winter semester working for Manitoba Hydro as a construction inspector on a transmission line project. He hopes to apply the experience and knowledge in project management learned during the work term to his position running the Steel Bridge team. He has also spent the last several summers volunteering at Manitoba Pioneer Camp, leading the maintenance team and guiding canoe trips.
During his free time, Cole enjoys canoeing, practicing guitar, and playing intramural basketball.
---
Karl Nickel – Construction Lead

Karl Nickel is a fifth year Civil Engineering Student at the University of Manitoba. His primary area of interest is structural engineering. This is Karl's second year as a member of the UMSB Team and first year as the Construction Lead for the 2017-18 Steel Bridge Team. He was a member of last year's construction team at competition.
Karl has worked in the engineering consulting industry for TetraTech as a member of the structural engineering group, where he gained exposure to structural engineering design as well as bridge design. Karl also has work experience as a research assistant in the Hydraulics Research and Testing Facility at the University of Manitoba, focusing on channel flow under partial ice cover.
In his spare time, he enjoys playing soccer, travelling, hiking, and other outdoor activities.
---
Céline Rivard & Sara Sadowy – Analysis & Modelling Co-Leads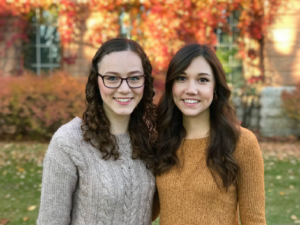 Céline Rivard and Sara Sadowy are in their fifth and final year in Civil Engineering at the University of Manitoba. Céline and Sara will be assuming the roles of Analysis and Modelling Co-Leads on the 2017-2018 UMSB Team.
This is Sara's second year on the UMSB team. Last year she was involved with the drafting team applying her skills in AutoCAD. This year she is excited to apply her knowledge of analyzing structures to design a winning bridge.
She has spent the past two summers working for the City of Winnipeg surveying and developing maps in Civil 3D for project planning and construction management. This past summer she supervised and inspected the construction of a new Community Resource Recovery Centre. Sara has also been involved in various other student groups over the course of her degree such as UMES, ITE, and UMEARTH.  Sara enjoys traveling and spending her free time outdoors exploring new places.
Although this is Céline's first year as part of the Steel Bridge Design Team, she has participated in various student groups over her time in engineering, including current involvement on the Institute of Transportation Engineering student chapter, and the University of Manitoba Engineering Society. She also enjoyed being involved as a student representative on the Civil Engineering Department Council, as well as the Civil Engineering Dean Search Committee last year. Céline is looking forward to applying the structural analysis skills accumulated throughout her studies in a competitive
environment and hopes to gain hands-on experience with structural design.
Céline spent the past summer working as an engineering co-op student for Manitoba Hydro, programming and performing various analyses, as part of the Hydrologic and Hydroclimatic Studies section. She is interested in pursuing a future career in consulting, more specifically in the structural or transportation fields On her free time, Céline enjoys spending time at the lake, cheering on the Jets, and walking her dog.
---
Brennan Slater & Daly Penner – Drafting Co-Leads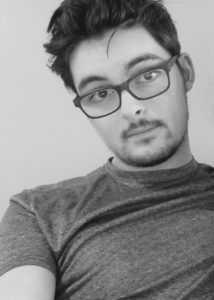 Brennan Slater is in his final year of Civil Engineering at the University of Manitoba. His primary field of focus within Civil Engineering is structural design. Brennan is the Drafting Lead of the Steel Bridge Team and has participated in the competition for the last two years mainly as a drafter and building team member.
Brennan worked for a residential and commercial construction company for two summers as a technical drafter, completing technical drawing sets for approval by Structural Engineers. Over the following two summers, Brennan spent his time working as a surveyor and project coordinator for heavy civil construction company. Brennan has worked at various landfills across Northern Alberta and Southern Manitoba. This most recent summer, Brennan worked on site as a Project Administrator for Tri-Core Projects performing various project estimates, construction layout calculations, and quantity management methods.
During his free time, Brennan plays guitar and drums. He also likes to spend time at the lake swimming, kayaking, and mountain biking.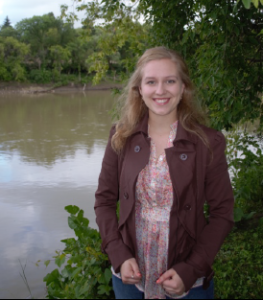 Daly Penner is in her third year of civil engineering. She joined the UMSB team last year and worked on the drafting team and was part of the construction team for the competition. Daly enjoys working with AutoCAD on personal projects, during university and as a TA for the Civil Graphics course.
As a Drafting Lead, Daly wants to focus on the 3D modeling so that the model can be integrated with the analysis and facilitate efficient shop drawings.
Daly is part of the Civil Co-op program and spent her summer working at Bockstael construction in the Pre- Construction department.
In her spare time, she enjoys canoeing and cross-country skiing on the Assiniboine River.
---
Ralu Eze – Aesthetics Lead
Ralu Eze is currently a 4th year Civil Engineering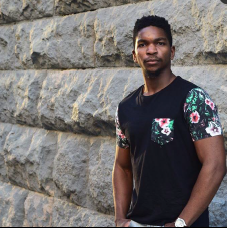 Student at the University of Manitoba. Since childhood, he has had a passion for designing structures such as buildings and bridges, inspiring him to join the University of Manitoba Steel Bridge Team. His love for design extends beyond engineering applications as well, which is why he chose to lead the aesthetics team for this year's bridge team.
Ralu was a member of last year's team as well, where he helped draft bridge plans and was a spare for the assembly team. His work experience includes an 8-month work term at Inland Pipe as an Engineer & Sales Assistant. He is expected to graduate in Winter 2019.
Outside of school, Ralu is involved in his Nigerian Community as well as Folklorama. His hobbies include fitness, travel, and producing music.
---
Uzair Wasif – Social/PR Team Lead
Uzair Wasif is currently in his fourth year of Civil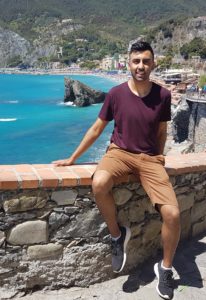 Engineering at the University of Manitoba. This is his third year on the U of M Student Steel Bridge Team and he plans to work with his teammates to have another successful competition. As the Social Lead for the team, Uzair hopes to use his great experiences at the past competitions and conferences to improve team bonding by planning team socials throughout the 2017-2018 year as well maintaining the UMSB team website and social media page.
Uzair has an interest in structural engineering and along with this, he has developed an interest in project management through his co-op work experience. He is a student member of Engineers Geoscientists Manitoba (EGM), Canadian Society of Civil Engineers (CSCE), as well as the American Society of Civil Engineers (ASCE).
In his spare time, Uzair enjoys travelling, working out, playing basketball and eating at local restaurants with friends.
---