We are pleased to introduce our 2020 Student Steel Bridge Design Team!

We are all very excited to have the opportunity to represent both our university as well as our thriving Canadian steel industry while competing in London, Ontario this year. As UMSB members we aim to relate our coursework to real-world applications through further exposure to the Canadian steel industry and the civil engineering industry as a whole.
Some information about each of our team leads can be found below!
---
Daly Penner – Team Captain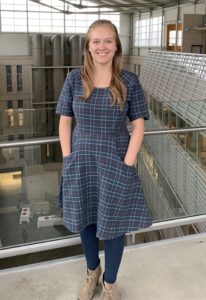 Daly Penner is in her fifth and final year of civil engineering. She has been a part of the UMSB team for the past three years working as the Construction lead and Co-Drafting lead and most recently as Team Captain. Daly enjoys working with AutoCAD on personal projects, during university and as a TA for the Civil Graphics course. As the captain for the team this year Daly will lead the team to participate in CNSBC in London, ON. She also wants to focus on improving the participation of team members as the team keeps growing.
Daly is part of the Civil Co-op program and spent last summer at Lavergne Draward and Associates and the previous two at Bockstael Construction. In her spare time, she enjoys sailing on lake Winnipeg and traveling with her family.
---
Emerald Fonseca – Analysis Team Lead

Emerald Fonseca is in her fifth and final year of civil engineering at the University of Manitoba where she has focused on structural engineering. She has held previous leadership positions as president and the finance executive within the student chapter of Engineers without Borders. She also had a part in co-founding the Women of Manitoba Engineering Network, a student group focused on equity within the field of engineering. This is her second year on the UMSB team; last year she aided in the design/analysis of the bridge and competed with the construction team in Montreal.
Currently, Emerald is working as a co-op student in the Bridge Group at Stantec Consulting Ltd as part of an 8-month work term where she has aided in the detail design of the steel and general construction of a provincial bridge. She hopes to apply the experience she gained from her work term towards being the Analysis Team Lead. Prior engineering work experience has included work terms at Manitoba Infrastructure within the pavement design and hydrologic operations        departments.
Outside of engineering, Emerald is passionate about social change and continually finds avenues to channel learning and action towards creating a positive impact. She enjoys taking part in innovative community driven initiatives such as being a volunteer bike mechanic at The Wrench and The Bike Dump. On her spare time, she loves going for bike rides and experiencing art.
---
Isaac Orah – Treasurer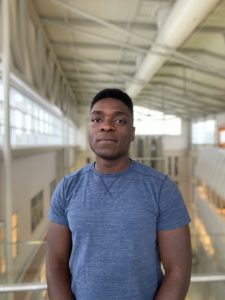 Isaac is a fifth-year student in the Civil Engineering Program at the University of Manitoba. He has previously served as a member of the drafting and PR/social sub-teams within UMSB. He is primarily interested in structural and municipal engineering.
Isaac is passionate about teaching, mentorship and promoting cultural diversity. He is a co-founder and director of "ZICLA International School" which is a daycare, kindergarten and primary school that is located in his home country of Nigeria. He is currently working for the third consecutive year as a teaching assistant in "Graphics for Civil Engineers" at the University of Manitoba, and he has mentored an international student through the International Center at the University of Manitoba.
Isaac is a member of the Co-op/IIP program at the University of Manitoba and a student member of Engineers Geoscientists Manitoba (EGM). He has gained over a years' worth of practical engineering experience by spending two terms as a Site Observer at Stantec Consulting Ltd, one term as a Field Engineering Student at PCL Constructors Canada and one term as an Engineering Student at Terracon Development Ltd.
In his spare time, Isaac enjoys playing soccer, watching TV, listening to music, weight lifting, and learning about financial management.
---
Nastassja Thorsten and Richard Douchet – Drafting Co-Leads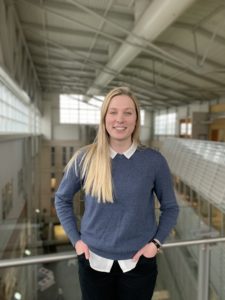 Nastassja is in her final year of Civil Engineering at the University of Manitoba, and will be Drafting Co-Lead for her second consecutive year. She has held leadership roles in multiple student groups, such as the Great Northern Concrete Toboggan race, the Canadian Society of Civil Engineers, and the Canadian National Concrete Canoe Competition. Nastassja is qualified by her three years of Manitoba course titled "Graphics for Civil Engineers," in which she teaches AutoCAD to second year engineering students. This past summer, she worked as a project manager for the Government of Nunavut, where she had the chance to apply her knowledge of AutoCAD to real-life projects in a challenging arctic environment. Nastassja is looking forward to applying her drafting skills to more complex design problems, as well as introducing her team to real-life applications of AutoCAD.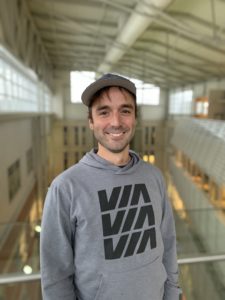 Richard is in his Fourth year of Civil Engineering at the University of Manitoba. His interest in Civil Engineering lies in the Railway and water treatment. Last summer, Richard was fortunate to work on a municipal project as a Construction Inspector for JR Cousins Consulting. Upon Graduation, Richard is willing to go where ever the work is! Richard was also President of the University of Manitoba AREMA Student Chapter for the 2017-2018 school year.
During his free time, Richard likes to play squash, tennis, cycling, hiking, and camping.
---
Jeisela Evangelista and Ashley Victoria – Aesthetics Co-Leads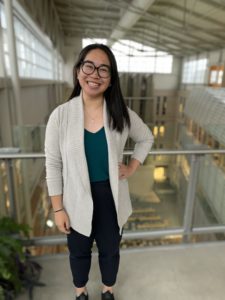 Jeisela is a fourth-year Civil Engineering student at the University of Manitoba with her primary interest in structural and geotechnical engineering. This is Jeisela's second year on the UMSB team where previously, she was involved with the analysis team. This year she is very excited to apply her creativity, love for design and leadership skills in her role as co-aesthetics lead.
In the past summer Jeisela worked for J5 Construction Ltd. as a project manager assistant and estimator in training, where she Jeisela is also a Youth Leader where she leads weekly lessons and Moderator for the River of Life Church of the Nazarene.
In her spare time, Jeisela enjoys exploring new places and capturing memories through photos and videos.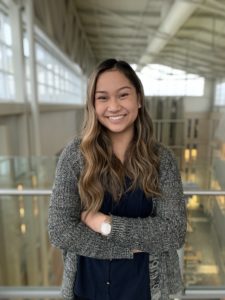 Ashley is a fourth-year Civil Engineering student at the University of Manitoba with an interest in structural design and material testing. Although this is Ashley's first year on the UMSB team she has previous experience being on a robotics team in the past. She is excited to bring her past knowledge of design and leadership to this year's team.
In the past Ashley has worked with her family on projects in the Philippines, helping with designs and on-site construction work. She is working to help improve each project's efficiency through the advancement of technology.
During her free time, Ashley enjoys going on adventures and reading.
---
Quinne Desrochers – Construction Lead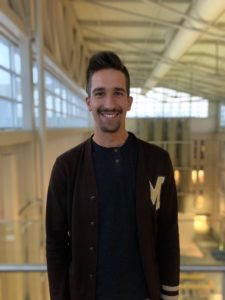 Quinn is a 4th year civil engineering student and University of Manitoba. This will be his 3rd year on the steel bridge team and is the construction lead this year. This summer he worked as an engineering assistant at Duck Unlimited Canada. Outside university Quinn enjoys playing sports and is a member of the Bison's track and field team.
---
Jesse Adamson – Design Lead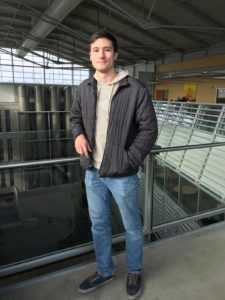 Jesse is currently in his fourth year of Civil Engineering at the University of Manitoba. This is his second year on the University of Manitoba Steel Bridge Team. As design lead, he plans to focus on involving many of the UMSB team members in the initial design. Jesse plans to use his previous experience from last years' competition and being a member of the drafting and construction teams to expand on this years' design for the bridge. He is a student member of Engineers Geoscientists Manitoba (EGM), the Canadian Society for Civil Engineers (CSCE), and aesthetics and technical exhibition co-leader for the newly introduced University of Manitoba Concrete Canoe (UMCC) team. In his spare time Jesse enjoys swimming, playing badminton and chess.
---
Cole Friesen – SPEB Representative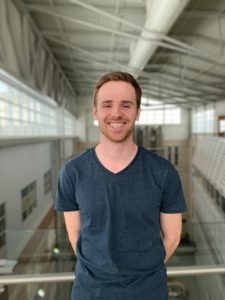 Cole Friesen is in his final year of Civil Engineering at the University of Manitoba with a focus on structural design. This is his fifth year on the U of M Steel Bridge Design Team where he has previously held the roles of Aesthetics Lead, Construction Lead, Design/Analysis Lead and Team Captain. He plans to use his experience and knowledge of the competition to assist the other team leads.
Cole has spent the past two summers working for Hatch in their structural department, where he has assisted in the design in steel elements, structural analysis and preparing technical drawings, among other tasks. He has also assisted on site as a construction inspector for Hatch, as well as Manitoba Hydro during a previous work term. Apart from engineering work terms, he has also spent several of his past summers working at Pioneer Camp Manitoba leading the maintenance team and guiding wilderness canoe trips.
During his free time, Cole enjoys canoeing, playing piano, and participating in intramurals.
---
Saleem Baraty – PR/Social Lead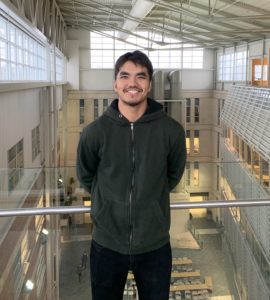 Saleem Baraty is a fourth year Civil Engineering student at the University of Manitoba. Currently, Saleem is working an eight-month co-op work term at TREK Geotechnical, ending in December. This is his second year on the U of M Steel Bridge Design Team where he previously played a role on the construction and drafting team.
Some of his personal interests include playing soccer, traveling, and investing.
---