We are pleased to introduce our 2019 Student Steel Bridge Design Team!

We are all very excited to have the opportunity to represent both our university as well as our thriving Canadian steel industry while competing in Montreal this year. As UMSB members we aim to relate our coursework to real-world applications through further exposure to the Canadian steel industry and the civil engineering industry as a whole.
Some information about each of our team leads can be found below!
---
Daly Penner – Team Captain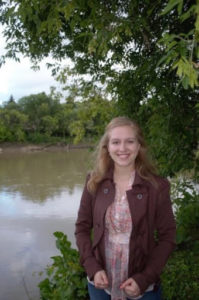 Daly Penner is in her fourth year of civil engineering. She has been a part of the UMSB team for the past two years working as the Construction lead and Co-Drafting lead. Daly enjoys working with AutoCAD on personal projects, during university and as a TA for the Civil Graphics course. As the captain for the team this year Daly will lead the team to participate in CNSBC for the first time, she also wants to focus on improving the teams long term goals by creating transition documents and standardize processes. Daly is part of the Civil Co-op program and spent her past two summers working at Bockstael Construction. In her spare time, she enjoys sailing on lake Winnipeg traveling with her family.
---
Richard Watson – Construction Lead

Richard is in his fifth of Civil Engineering at the University of Manitoba. He will be graduating next spring with a B Sc. CE and a minor in management. This is his second year as a member of UMSB. Richard was previously a member of the drafting and construction team. Richard has spent 4 summers working for PCL Construction where he has agreed to return after graduation. These work terms have been spent to gaining an understanding of efficient construction process and good team management. In his free time Richard enjoys playing sports, snowmobiling, and fitness.
---
Cole Friesen – Design/Analysis Lead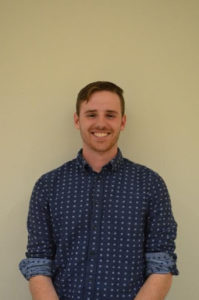 Cole Friesen is in his fifth year of Civil Engineering at the University of Manitoba with a focus on structural design. This is his fourth year on the U of M Steel Bridge Design Team where he has previously held the roles of Aesthetics Lead, Construction Lead and Team Captain. He plans to bring knowledge gained from past competitions along with experience in structural design and finite element analysis to the Design/Analysis Lead role. Cole spent the past summer working for Hatch in their structural department. He assisted in the design and review of structural elements using 3D modeling software as well as technical drawings. He has also assisted on site as a construction inspector for Hatch, as well as Manitoba Hydro in a previous work term. Aside from engineering, he has also spent several of his past summers volunteering at Pioneer Camp Manitoba leading the maintenance team and guiding wilderness canoe trips. During his free time, Cole enjoys canoeing, playing piano, and participating in intramurals.
---
Nastassja Thorsten and Richard Doucet – Drafting Co-Leads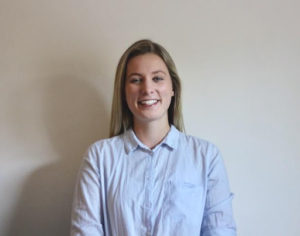 Nastassja is in her fourth year of civil engineering at the University of Manitoba. Although it is her first year on the Steel Bridge Design Team, she's been a member of various student groups for the past three years, such as the Canadian Society of Civil Engineers and the Great Northern Concrete Toboggan race. In addition to her involvement in student groups, Nastassja has worked as a teaching assistant for the Civil Engineering AutoCAD course over the past two years. This past summer, she worked for the Ernst Hansch group of companies, where she had the chance to apply her knowledge of AutoCAD to real-life projects. Nastassja is looking forward to applying her drafting skills to more complex design problems, as well as introducing her team to real-life applications of AutoCAD.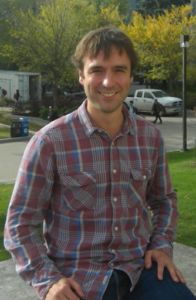 Richard is in his third year of Civil Engineering at the University of Manitoba. His interest in Civil Engineering lies in the Railway. Richard has spent the last winter and summer working for Canadian Pacific Railway where he inspected Track quality across their entire network. During his work term, He worked on his AutoCAD skills by creating railway and train car drawings on his spare time. Upon graduation, He would like to work on design projects related to the railway. Richard was also President of the University of Manitoba AREMA Student Chapter for the 2017-2018 school year. During his free time, Richard likes to play squash and Tennis. He also likes to cycling, hiking and camping.
---
Jonathan Vandenberg – Aesthetics Lead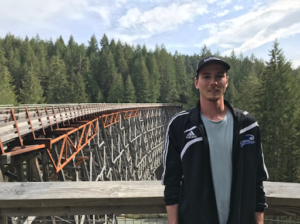 Jonathan Vandenberg is in his fourth year of civilengineering. Jon joined the student steel bridge team two years ago to further his undergraduate experience. His first year as a member saw Jonathan work as part of the drafting team, aswell as the construction team. While again being involved with the drafting team for his second year. Those experiences led to his current involvement as the aesthetics team lead. Jonathan recently just finished his tenth year working for Silverstone Landscaping. For the past eight years he has worked as a foreman, overseeing the majority of excavations, base compactions, paving stone and retaining wall construction. In his spare time, he enjoys camping, canoeing and various sporting activities.
---
Uzair Wasif – Social/PR Team Lead
Uzair Wasif is currently in his fifth year of Civil Engineering at the University of Manitoba. This is his fourth year on the U of M Steel Bridge Team and he plans to work with his teammates to have another successful competition. As the Social/PR Lead for the team, Uzair will use his great experiences at the past competitions and conferences to improve team bonding by planning team socials throughout the 2018-2019 year. He also plans to promote the team and raise money for the  competition by holding fundraisers with his team as well as maintaining the UMSB team website and social media page. Uzair has as interest in structural and water resources engineering as well as recently developing an interest in project management through his latest co-op work experience. He is a student member of Engineers Geoscientists Manitoba (EGM), Canadian Society of Civil Engineers (CSCE), as well as the American Society of Civil Engineers (ASCE). In his spare time, Uzair enjoys travelling, working out, playing basketball and eating at local restaurants with his friends and family.
---
Ralu Eze – Treasurer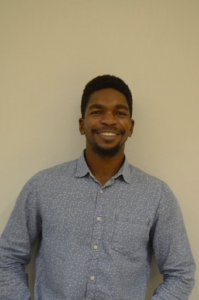 Ralu Eze is currently a 5th year Civil Engineering Student at the University of Manitoba. Since childhood he has had a passion for designing structures such as buildings and bridges, inspiring him to join the University of Manitoba Steel Bridge Team. This year he is the team's treasurer, responsible for keeping track of the funds and giving financial advice to the team when needed. This will be Ralu's third year on the team. In the past he has helped draft bridge plans for the team, been a lead on the aesthetics team, and been a spare for the assembly team. His work experience includes a 4- month work term at Preset Piling Ltd. as a Senior Engineering Student as well as an 8-month work term at Inland Pipe as an Engineer & Sales Assistant. He is expected to graduate in Winter 2019. Outside of school, Ralu is involved in his Nigerian  Community as well as Folklorama. His hobbies include fitness, travel, and producing music.
---