If you are interested in supporting the University of Manitoba's Steel Bridge Design team in the competition, please email us and see the sponsorship package below.
Thank you to our 2021 sponsors!
Our team would like to extend a special thank you to all of our current sponsors. We wouldn't be able to compete in this exciting competition without your generous support!

Standing as one of Canada's leading construction companies as well as being the Steel Bridge Design Team's title sponsor for the 2020-2021 school year, Graham Construction & Engineering is an innovative and dynamic company that values quality, integrity and reliability in all of its projects and practices. With 15 offices across North America, Graham provides construction and engineering solutions for a wide range of industrial and infrastructure projects, including bridges, healthcare facilities, power plants, educational institutions and much more. The Steel Bridge Design Team would like to thank Graham for their immense generosity and support throughout the years!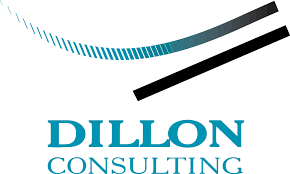 Dillon Consulting is a proudly Canadian and employee-owned firm. Specializing in engineering, planning, environmental science, and management. Dillon was founded in January, 1946 in Ontario, Canada. From major projects such as the Southwest Transitway and the Red River Floodway Expansion in Winnipeg, Manitoba. Dillon continues to provide exceptional service with sustainable outcomes. In 2020 alone, Dillon Consulting has received multiple awards of excellence and the 2020 Willis Chipman Award for the Rehabilitation of the Historic Blackfriars Bridge project in May 1, 2020. The University of Manitoba Steel Bridge Design Team is honoured to have Dillon Consulting as a sponsor for this year's competitiion.

The Engineering Endowment Fund (EEF) is a fund which builds interest each year and is used to support projects that improve the quality and contribute to the excellence of the Price Faculty of Engineering. The fund exists primarily from donations of students, staff and alumni and has been supporting the UMSB team for many years now. The University of Manitoba Steel Bridge Design Team is honoured to have the Engineering Endowment Fund as a sponsor for this year's competition.