If you are interested in supporting the University of Manitoba's Steel Bridge Design team in the competition, please email us and see the sponsorship package below.
Thank you to our 2018 sponsors!
Our team would like to extend a special thank you to all of our current sponsors. We wouldn't be able to compete in this exciting competition without your generous support!
---

---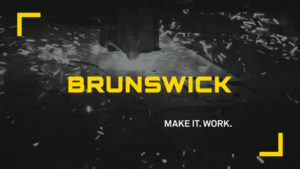 ---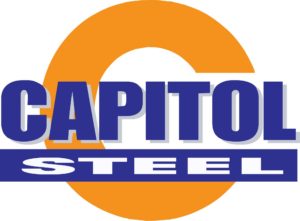 Capitol Steel excels at fabrication and erection of unique, complex and heavy structural steel projects. With diverse experience; intricate, methodical techniques; and passionate people – Capitol adds value to your steel project and does not back away from the challenge.

From its founding as a one man, welding operation, the Company has grown into a highly specialized, structural steel fabricator and erector for some of the largest and most demanding projects in the public infrastructure, commercial construction and heavy industrial sectors.

From founder to those joining Capitol today; the common element of the team is the passion of the people – encouraged to be active and take on responsibilities to match their desire. Sharing in, and committed to the Company values; Capitol's team delivers the reliability and big picture thinking that clients need.
---

The CISC is the premier association for Canada's steel construction industry, providing organizations with the tools, resources and connections that help Members and Associates to build profile and increase market share.
The CISC and the steel industry are committed to the development of and support for innovative and leading edge educational programs and resources for designers, constructors, regulators, educators and students enrolled in engineering and architectural schools across the country.
Our various educational programs include: continuing education and professional development courses and seminars, CISC accreditation programs, apprenticeships, engineering and architectural scholarships and bursaries, student competitions, lecture series, educator conferences and research grants.
---

---

Established May 2008, The Friends of Engineering are a unique group of Manitoba industry influencers who share the U of M Faculty of Engineering's commitment to excellence in engineering education. Our mission is to be the strong, collective voice of Manitoba industry, advocating for the growth and health of the Faculty of Engineering at the University of Manitoba to enable the Faculty to continue to provide the world-class engineering graduates necessary to sustain and grow the wealth of this province.
---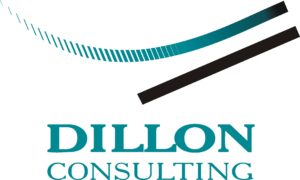 Dillon is a proudly Canadian, employee-owned professional firm with over 700 staff specializing in planning, engineering, environmental science and management that partners with clients to provide committed collaborative and inventive solutions to complex, multi-faceted problems.

With 17 offices throughout Canada, Dillon is founded on the knowledge, passion and relentless pursuit of the best solution for our clients. Since being founded in 1946 in London, Ontario, we have never stopped innovating, growing, building and leading towards a better tomorrow. Dillon is a long standing recipient of Canada's Best Managed Companies award and currently a Platinum member.

Dillon provides a broad range of expertise in the fields of environmental services, engineering, planning and sciences. The integrated multidisciplinary approach our firm provides, guides our specialists with unique experience from initiation to implementation stages of a wide range of projects. As a result Dillon is able to offer a full range of services, including:

· civil infrastructure engineering

· structural engineering

· systems engineering

· transportation engineering

· waste management

· water and wastewater engineering

· Water resources engineering

· atmospheric services

· environmental management programs

· natural resource management

· remediation and risk control

· environmental risk identification and evaluation and groundwater management

· integrated environmental construction services

· community planning and urban design

· environmental planning

· fire and emergency services

· integrated mobility services

· landscape architecture.

· spatial information management

By working closely with our clients and developing a good understanding of their goals and objectives we are able to provide innovative solutions that are practical, fit-to-purpose, and cost-effective.

Our sustainable design strategies include various practitioners certifications in LEED and ENVISION, who make these design principles part of their design consideration to meet the specific requirements.
---

We lead building and infrastructure projects. Our Get It Right Solution™ ensures we get it ready, get it built and get it performing – so investors, owners and occupants are certain of success. Together with parent company Colliers International and members of the Colliers Project Leaders group of companies, we provide a comprehensive, strategic solution to all of your real-property and infrastructure project management needs.
---

Manitoba Hydro is a Crown Corporation and the province's major energy utility. From our head office in downtown Winnipeg, Manitoba, Canada, we:

serve 567,634 electric customers throughout Manitoba and 276,858 natural gas customers in various communities throughout southern Manitoba;
export electricity to electric utilities through our participation in 3 wholesale markets in Canada and the mid-western United States;
generate nearly all our electricity from self-renewing water power using 15 hyroelectric generating stations, primarily on the Winnipeg, Saskatchewan, Burntwood and Nelson rivers;
are the major distributor of natural gas in the province, delivering natural gas to nearly 100 communities in the province;
---

---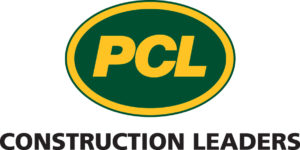 PCL is a group of independent construction companies that carries out work across Canada, the United States, the Caribbean, and in Australia. These diverse operations in the civil infrastructure, heavy industrial, and buildings markets are supported by a strategic presence in 31 major centers.
---

One of our Core Values, Compassion, fosters our strong commitment to supporting the communities that we work in. We started by building a strong framework for our own company, founded on the character of great people and we've been able to grow stronger by attracting and retaining great talent throughout the years. Our commitment to the community is embedded in our culture.
---