If you are interested in supporting the University of Manitoba's Steel Bridge Design team in the competition, please email us and see the sponsorship package below.
Thank you to our 2019 sponsors!
Our team would like to extend a special thank you to all of our current sponsors. We wouldn't be able to compete in this exciting competition without your generous support!
---

---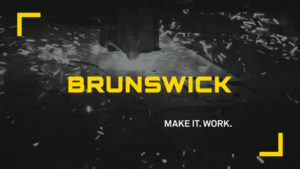 ---

The CISC is the premier association for Canada's steel construction industry, providing organizations with the tools, resources and connections that help Members and Associates to build profile and increase market share.
The CISC and the steel industry are committed to the development of and support for innovative and leading edge educational programs and resources for designers, constructors, regulators, educators and students enrolled in engineering and architectural schools across the country.
Our various educational programs include: continuing education and professional development courses and seminars, CISC accreditation programs, apprenticeships, engineering and architectural scholarships and bursaries, student competitions, lecture series, educator conferences and research grants.
---

---

Established May 2008, The Friends of Engineering are a unique group of Manitoba industry influencers who share the U of M Faculty of Engineering's commitment to excellence in engineering education. Our mission is to be the strong, collective voice of Manitoba industry, advocating for the growth and health of the Faculty of Engineering at the University of Manitoba to enable the Faculty to continue to provide the world-class engineering graduates necessary to sustain and grow the wealth of this province.
---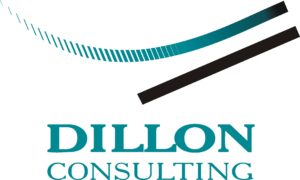 Dillon is a proudly Canadian, employee-owned professional firm with over 700 staff specializing in planning, engineering, environmental science and management that partners with clients to provide committed collaborative and inventive solutions to complex, multi-faceted problems.

With 17 offices throughout Canada, Dillon is founded on the knowledge, passion and relentless pursuit of the best solution for our clients. Since being founded in 1946 in London, Ontario, we have never stopped innovating, growing, building and leading towards a better tomorrow. Dillon is a long standing recipient of Canada's Best Managed Companies award and currently a Platinum member.

Dillon provides a broad range of expertise in the fields of environmental services, engineering, planning and sciences. The integrated multidisciplinary approach our firm provides, guides our specialists with unique experience from initiation to implementation stages of a wide range of projects. As a result Dillon is able to offer a full range of services, including:

· civil infrastructure engineering

· structural engineering

· systems engineering

· transportation engineering

· waste management

· water and wastewater engineering

· Water resources engineering

· atmospheric services

· environmental management programs

· natural resource management

· remediation and risk control

· environmental risk identification and evaluation and groundwater management

· integrated environmental construction services

· community planning and urban design

· environmental planning

· fire and emergency services

· integrated mobility services

· landscape architecture.

· spatial information management

By working closely with our clients and developing a good understanding of their goals and objectives we are able to provide innovative solutions that are practical, fit-to-purpose, and cost-effective.

Our sustainable design strategies include various practitioners certifications in LEED and ENVISION, who make these design principles part of their design consideration to meet the specific requirements.
---

---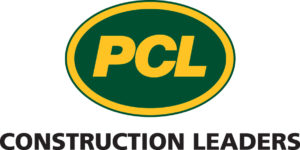 ---

---

---

Valard
, is Canada's premier utility contractor, as well as head of the
Valard Group of Companies
AND part of the
Quanta
Group, the largest electrical power contractor in North America. Valard has full-service capabilities for transmission, distribution, substations, foundations, telecommunications and renewable energy. Serving clients across the country, Valard has distinguished itself in environmental responsibility and community stewardship. We provide comprehensive EPC+ (engineering, procurement, construction) and maintenance services to utilities, independent power producers, mining, oil and gas industries and rural electric associations throughout all Canadian provinces and territories.   Since 1978, we've delivered projects safely, on time and on budget. We have the experience, knowledge and resources to take on any utility project, any size, any complexity, any place.
www.valard.com
Quanta Services is a leading specialized contracting services company, delivering infrastructure solutions for the electric power and oil and gas industries. Quanta's comprehensive services include designing, installing, repairing and maintaining energy infrastructure. With operations throughout the United States, Canada and Australia and in select other international markets, Quanta has the manpower, resources and expertise to safely complete projects that are local, regional, national or international in scope. For more information, visit
www.quantaservices.com
.
---

Plenary Roads Winnipeg (PRW) is a consortium of top-tier developers and contractors, including Plenary Group and PCL Constructors Canada Inc., all of which have an established presence in Winnipeg and a solid reputation for delivering challenging infrastructure projects on-time and on-budget. PRW is thrilled to be delivering Winnipeg's Southwest Rapid Transitway (Stage 2) project, and to be supporting teamwork and collaboration among future engineers through the University of Manitoba's Steel Bridge Society.
We're no strangers to diverse and challenging infrastructure projects. Plenary Group has become North America's leading specialized developer of long-term partnership projects, with a project portfolio of CAD$17.5 billion across both Canada and the United States, including 32 projects in the health, transportation, defence, justice, education and government accommodation sectors.
We are an independent long-term investor, sponsor and operator of public infrastructure and we adopt a holistic approach to delivering our projects by embracing finance, planning, design, construction, complementary commercial development and asset management operations.
Plenary creates community assets that offer value for money for governments and taxpayers, and we actively manage the performance of our projects with an uncompromising focus on lifecycle performance. Governments and public sector agencies look to our team to be a trusted and authoritative voice in undertaking public infrastructure that meets the genuine needs and aspirations of a community.
Our reputation is built on having delivered diverse and challenging privately-financed public infrastructure projects and we pride ourselves on innovation and finding new ways to overcome traditional obstacles. For more information, please visit www.plenarygroup.com
---

---