Our team had a very successful competition!
Sixteen members of our team made their way down to Iowa City, IA on March 29th for the 2018 Midwest Regional Student Steel Bridge Competition hosted by The University of Iowa. A total of 12 teams attended the competition.
The team had a great time and we want to thank everyone who supported our journey! We are already excited to compete in Montreal next year!
Here are some photos from this year's competition in Iowa City.
---

Our bridge during the construction build.
---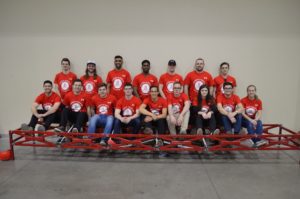 The team with our bridge after the competition.
---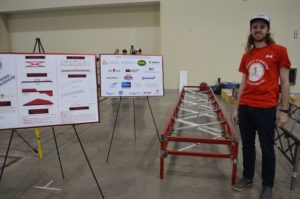 Our team captain with our bridge display
---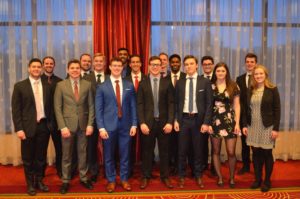 Our team at the competition dinner.
---